When it comes eradicating a disease in any nation, the very first step towards solving it would be creating awareness among the people living in the nation. And that's when an awareness campaign plays a very important role in reaching out to the masses and educating them about the various prevention methods.
In India, polio eradication has been a huge success. Until 2009, over half of the world's polio cases were accounted in India. But because of the remarkable job done by a wide range of workers and volunteers, India is now considered polio-free. The polio eradication campaign across India sets as a great example for other healthcare campaigns to follow.
Here are a few tips for a successful healthcare campaign:
#Tip 1. Maintaining relations with international organisations and NGOs:
Various NGOs and health organizations like UNICEF, WHO and Rotary International serve as key players in any awareness campaigns. So if you want a successful campaign to create awareness you got to have support from these organisations. These NGOs have resources, reach and most importantly funds. Any campaign or an awareness project requires money.
For instance, the Rotary's has contributed a whopping Rs. 790 crores to eradicate polio in India. Further, these organisations have made efforts to get in touch with dignitaries and celebrities to endorse the causes. Rotary International also came up with an innovative way to create awareness about the issue. They launched airport baggage tags which said 'End Polio Now'.
#Tip 2. Using catchy taglines: 'Do boond zindagi ke'. Did it ring a bell? Of course, it did. This is what we mean when we say a catchy tagline. Something that everyone – urban and rural population – can relate to, is easy to understand and of course communicating and creating awareness about the disease or issue.  The pulse polio vaccination drive "Do boond zindagi ke" saw a 100% percent success rate in eradicating polio. Another campaign, "Har bachcha har baar", personalizes the message for polio immunization and encourages parents to take action to protect their children against polio. Apart from a catchy tagline to get people's attention, using attractive visuals and colours too might help. For instance, a majority of polio campaigns use bright colours like yellow and magenta.
#Tip 3. Getting popular faces to endorse the cause: When it comes to creating awareness, trust Bollywood. It is not a surprise that when any cause is affiliated with a Bollywood star in India, it does work wonders. Healthcare campaigns across the country have taken advantage of this. The most celebrated Indian actor Amitabh Bachchan, got the polio eradication message to the limelight when he became the goodwill ambassador of UNICEF. The campaign puts the onus on parents to take care of their children with the tagline "Mere bachche ko do boond har baar", with the logo depicting a couple with a child taking two drops of polio vaccine. Over the past decade, Rotary and UNICEF have engaged many other celebrities like Preity Zinta, Rani Mukherjee, Hema Malini, Aishwarya Rai, Shah Rukh Khan, Amir Khan to endorse the cause.
#Tip 4. Take it to the streets: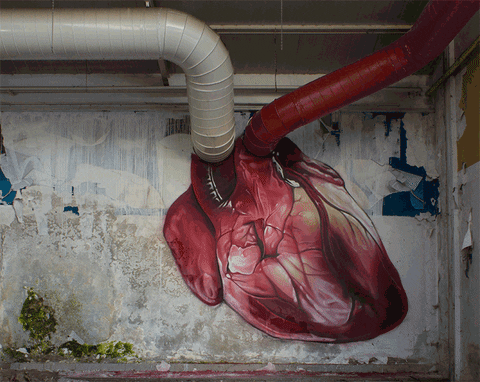 Well, even though media has its share of contribution to reach out to the masses, it would be a great idea to promote the campaign face to face or take it to the streets. The success of polio eradication cannot only be attributed to the ads on TV or popular faces, but it was the effort out in by thousands of volunteers who physically went to the far-flung rural areas.
For instance, in 2001, the Social Mobilization Network (SMNet) was launched in Uttar Pradesh to endorse the cause. This network now has 7000 mobilisers speaking in local languages and educating them about the importance of vaccination.
Besides this, other communication interventions on streets include mike announcements, puppet shows, film screenings and street plays that are organised during large scale events like Kumbh Mela and Shravani Mela to create awareness about polio immunization.
#Tip 5. Endorsing through crowd pleasers:
In our cricket-crazy country, where cricketers like Sachin Tendulkar are worshipped as God, exploring crowd pleasers like cricket is a win-win situation. Sensing this popularity, Rotary, UNICEF and WHO partnered with BCCI to launch a 'Bowl Out Polio' campaign in 2003, which was an innovative way towards polio eradication.
Further, series like T20, test series, Ranji trophy and the IPL have all been effectively used to reinforce this message. Rahul Dravid, Saurav Ganguly, Ravi Shastri, Harbhajan Singh, M.S. Dhoni and Yusuf Pathan are just a few of the many Indian cricketers who bring the message of polio eradication with them.
#Tip 6. Identifying hidden heroes:
While widespread mass media campaigns continue to ensure national visibility and public awareness, many grass root level health workers have also contributed towards spreading healthcare campaigns. One example of an average Indian working towards polio eradication is Ramesh Ferris, who from being a polio victim, dedicated his whole life to the cause of eradicating polio. He contracted the disease when he was six months old, and his birth mother not being able to provide for his care. He started a campaign "Cycle to Walk Canada" in 2008 where he hand-cycled 7,140 kms across Canada giving media interviews, making presentations about polio eradication at schools and churches and raising thousands of dollars. After graduation, he came to India and started many programs in India and in Pakistan working with the government and frontline workers. Many such ordinary people have created a big impact in other healthcare campaigns across the world.
The efforts for polio eradication cannot be paused. It is important for India to continue working until a global polio-free certification is achieved. The above tips can be universally used to achieve a successful healthcare campaign, and can help eradicate other harmful diseases from the world.
6 Tips To Nail A Health Awareness Campaign
was last modified:
December 29th, 2017
by