As 2017 comes to an end, let's take a look at where India stands today. Well, our economy seems to be flourishing, more and more cities are becoming smarter, our foreign relations have improved and on and on.
But, that's the larger picture.
Although it has been 75 years since our independence, India is still grappling with issues like gender equality, women safety, freedom of speech and expression etc.
Let's take a look at the various cases that continue to hold us back.
1. Why the censor board just can't grow up!
India has taken several precautionary measures to come off as a progressive state. And it seems Central Board of Film Certification has taken the task very seriously by banning films like Lipstick under my Burkha and giving a green signal to films like Julie 2.
The onus of marketing ourselves as progressive also falls on Karni Sena who are so pro-active that they started protesting even before they had seen the film. There could be several takeaways from our 'progressive' attitude towards films, or art in general, however, the biggest takeaway is the fact that India is definitely light years away from realising full artistic liberty and freedom, stunting our mental growth as a nation
2. Why do people still blindly follow 'babas' and 'godman'

The lines have tremendously thinned between God and God man, making way for some serious confusion between 'rape' and 'past good deeds'. Even after the court declared Ram Rahim guilty of rape, people not only supported him and narrated his stories of miracle, but also took to the streets to cause havoc and damage to public property.
For decades, quite a lot of Indians have considered godmen as their go-to people for any kind of stress, or anguish. It was all jolly until a few of them started making headlines for all the wrong reasons. What was bizarre was the unwavering support they received from their followers. In this whole business of blind faith, it seems like we as a nation have not only lost our moral compass but have refused to even look for it.
3. Why is always the rape victim to be blamed
Successfully losing another battle against feminism, Kirron Kher, recently made a not-so-bewildering statement about how a girl should have refrained from entering an auto that already had three men seated inside it.
Guess we have been approaching the whole women empowerment subject the wrong way, because our politicians already seem to have a handbook on how to deal with these issues. However, a common discrepancy has been observed in all these handbooks, that is quite unnerving.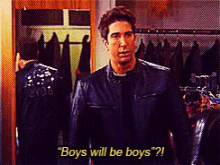 The boys don't seem to have any to-do lists assigned to them. There are a few references to them, such as, "Boys will be boys, they commit mistakes", "Girls should be married at 16, so that they have their husbands for their sexual needs, and don't need to go elsewhere."
India, even in 2017, believes that it needs to preach social conduct to women rather than men, effectively snatching the rights of women to be able to stand at par with men.
4. Why are women still slut-shammed for their choice of clothes
What to wear and what not to wear has been a debate that everyone feels welcome to join at any given point having absolutely zero regards for the opinions of the person wearing those clothes. One such incident was when our ex-miss world, Priyanka Chopra was moral policed on Instagram for wearing 'inappropriate' clothes while meeting Prime Minister, Modi. The problem with this piece of information, lies not in the mentality of these trolls, but in the fodder we provide to these trolls. Every time, an activity as insignificant as this is reported, we portray ourselves as a nation where we believe in encouraging this kind of insanity.
5. Why should girls have to follow Cinderella
The Cinderella syndrome, a homemade malady, where parents and guardians, feel the need for girls to come home before 12 if they want to ward off suspecting eve-teasers, has now effectively seeped into our academic institutions. That's why when a BHU student was harassed by three motorcycle riders inside the university's campus, the hostel warden asked her why she was so late instead of intimating the university administration. When the Vice-Chancellor refused to act upon it, the girls resorted to a peaceful protest that was later met by a lathi-charge. If it really is 2017, then why does a university have different hostel timings for girls and boys?
Questions Which Make Us Wonder Whether It's 2017 or 17th Century
was last modified:
December 5th, 2018
by